Mikhail Khodzhigirov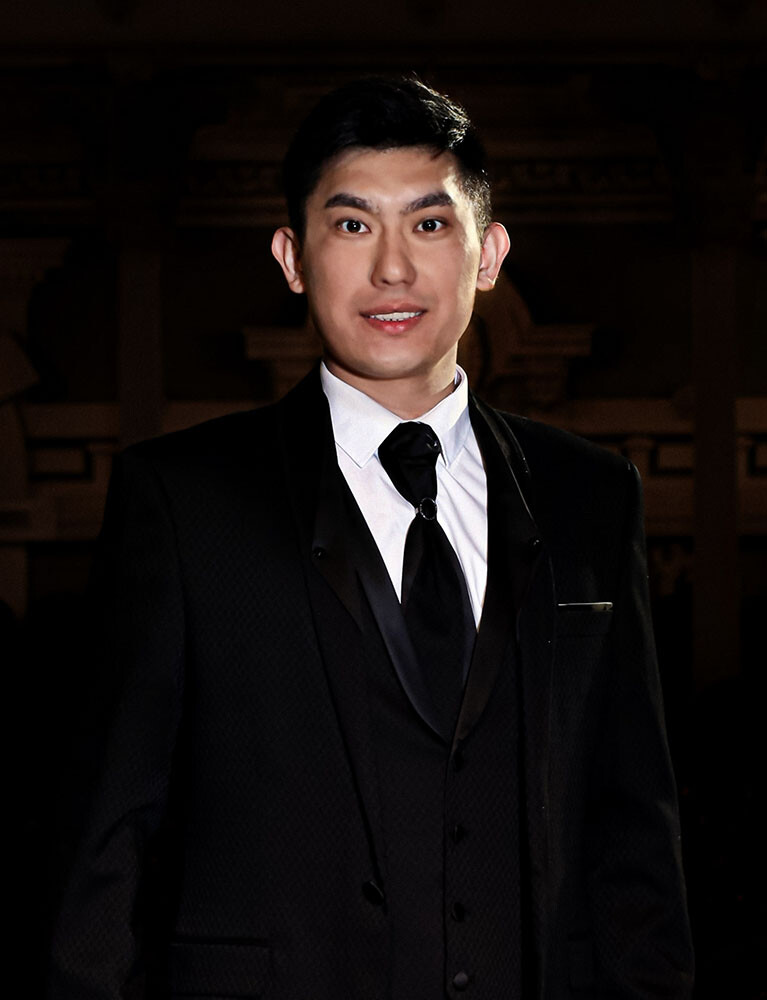 Bass cantante
Born in the city of Lagan (Republic of Kalmykia)
Education:
In 2008 he graduated with honors from the P.O. Chonkushov Elista School of Arts (class of Honored Artist of Kalmykia L.A.Chunosova-Mahrina)
In 2013 he graduated from the Saratov State Conservatory named after L.V.Sobinov (class of associate Professor O.R.Kovtunenko)
Creative activity:
Since 2013 he has been a soloist of the North Caucasus State Philharmonic named after V.I. Safonov.
Chamber programs:
"Along the St. Petersburg"
"Musicians joke"
"About love, and in jest, and seriously"
Children's musical performances:
"Scarlet Flower" (Monster)
"Morozko" (Cat-Bayun)
"The Secret of Aibolit" (Aibolit)
"The Adventures of Pinocchio" (Pierrot)
"Cinderella" (Prince, Padetrua)
"The Tale of Tsar Saltan" (Buffoon, Chernomor)
"Mother Snowstorm" (Elf)
"Ay, yes Balda!" (Buffoon, Damn)
"The Snow Queen" (Raven, Robber)
"Gifts from a fairy tale" (Aibolit, Elf)
"Little Red Riding Hood" (Hunter)
Musical and dramatic performances:
"The Servant of two masters or Truffaldino from Bergamo" (Truffaldino),
"Dog in the Manger" (Count Federico).
Performed parts in operas:
V.A. Mozart "The Wedding of Figaro" (Figaro, Bartolo)
V.A.Mozart "This is what all women do or the school of lovers" (Don Alfonso)
J.Rossini "The Barber of Seville" (Basilio)
J.Verdi "La Traviata" (Marquis d'Aubigny)
J. Puccini "Tosca" (Angelotti, jailer)
R. Leoncavallo "Pagliacci" (Tonio)
J. Bizet "Carmen" (Zuniga)
A. Rubinstein "Lermontov-mystery" (Prince Gudal, old servant)
P. Tchaikovsky "The Queen of Spades" (Tomsk, Surin)
P.Tchaikovsky "Iolanta" (Bertrand)
P. Tchaikovsky "Eugene Onegin" (Zaretsky)
N.Rimsky-Korsakov "The Tsar's Bride" (Malyuta Skuratov)
S.Rachmaninoff "Aleko" (The Old Man)
K. Molchanov "Dawns are Quiet Here" (Vaskov)
A. Pfluger "Physics" (the play was awarded the diploma of the "III National Opera Award "Onegin" in the nomination "Event" (St. Petersburg, 2018) (Herbert Georg Beutler "Newton")
Performed roles in operettas:
I. Strauss "The Bat" - Falk
Works of the cantata-oratorio genre:
Sh. Chalaev Cantata for choir, soloists and symphony orchestra "Nikola Pirosmani" on poems by M. Muslimova – (bass part)
Collaborated with conductors:
S. Kochanovsky, A. Dadashev, A. Zhilenkov,
D. Botinis, E. Kuliyev, Z. Gukaev, I. Gaisin, M. Nastinov,
S. Kataev, G. Chichinadze, A. Shakhmametyev, R. Belyshev,
P. Nikiforov, A. Zanorin, etc.
Collaborated with directors:
A. Chepinoga, A. Nogin, B. Mandzhiev,
S. Burlachenko, Diego Willy Korna, A. Davydkina, A. Lazovskaya.
Awards and titles:
Laureate Head of Kalmykia Republic - (2009)
Winner of the National award "Ulan Hall" - (2018)
Honored artist of the Republic of Kalmykia (2019)
Read more